ELCA World Hunger Good Gifts & Advent Resources
05-Nov-2019 to 05-Nov-2019
ELCA World Hunger Good Gifts
Go tail it on the mountain—ELCA World Hunger Good Gifts holiday cards are ready! Give in honor of someone special and send a limited-edition Christmas card to share the news. Order by Dec. 10 to guarantee the cards will arrive before Christmas; you can also email them from the site or download and print them at home anytime.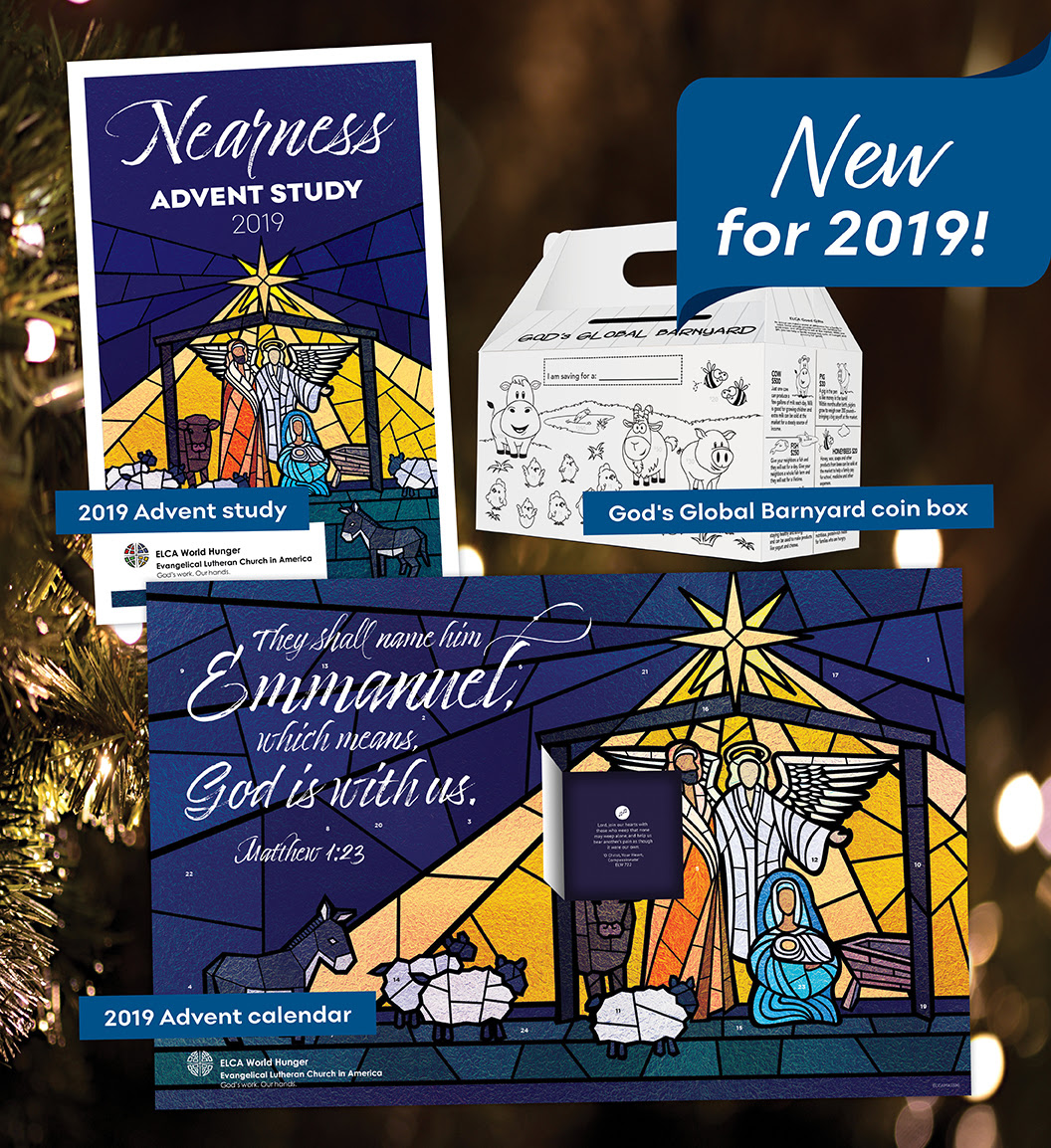 ELCA World Hunger Advent Resources
Celebrate the excitement, anticipation and wonder of Christ's birth with ELCA World Hunger this Advent! Included is an Advent study full of new weekly devotions, Advent calendars to brighten up your home or congregation with a daily reminder of the reason for the season, and an Action Guide for Congregations with ideas and activities. Order your packet
for free
while supplies last.
---